Tennis Court Cleaning and Pressure Washing your tennis court
Untreated tennis courts encourage the formation algae and moss. These in turn damage the drainage of your court, which makes it slippery underfoot and if left eventually will result in the degradation of the surface. Court Solutions Southeast will bring your court back to its former glory with a deep pressure-clean, restoring the look and feel of the court surface. However, please be aware that it is not a simple case of using a basic pressure washer as you would on a patio or car. Industrial cleaners are required and you should only ever use tennis court experts to clean your tennis court, or more damage than good can be done.
We can then also follow up the cleaning with a moss treatment keeping your court looking better for longer.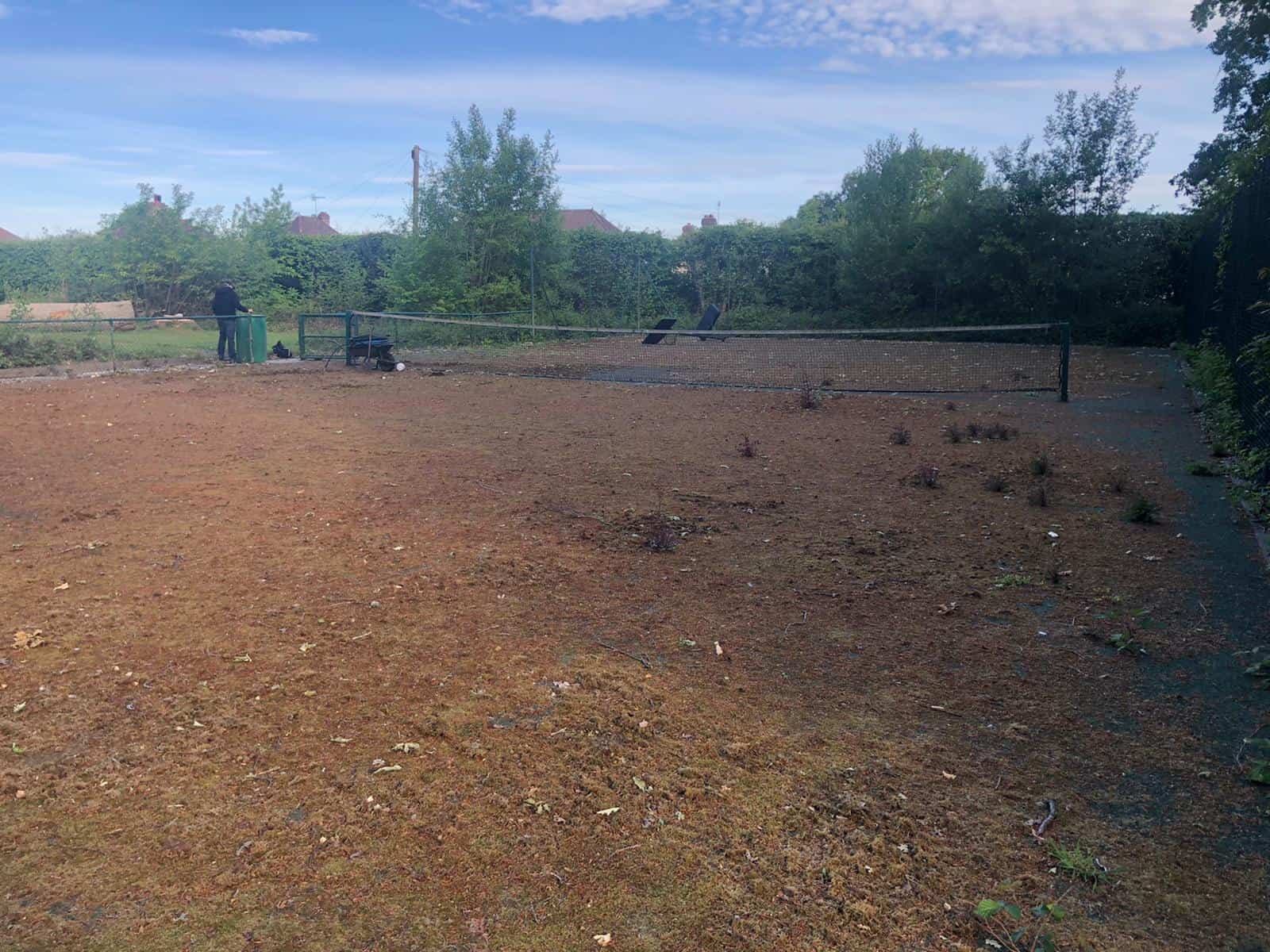 A tennis court in Brastead before restoration before cleaning and pressure washing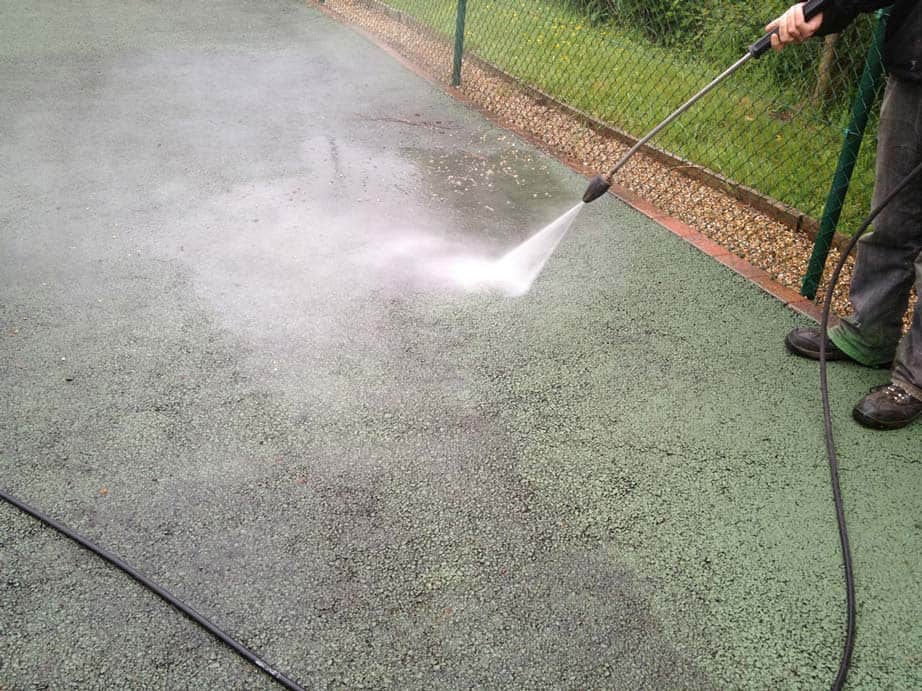 A member of our team pressure washing the tennis court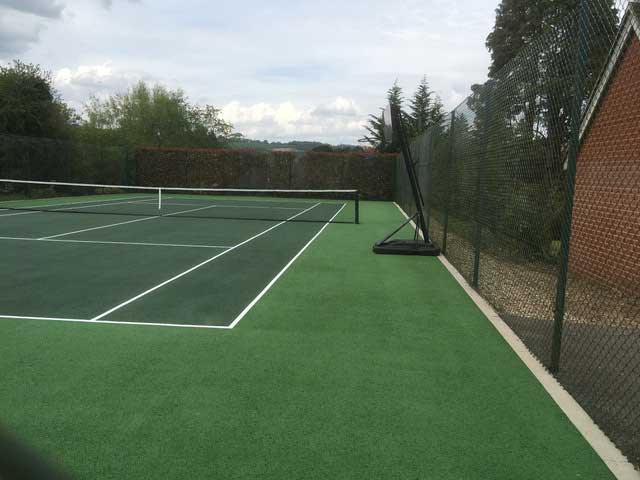 After pressure washing, cleaning and painting.
"Thank you very much indeed for the excellent job done. The feed-back from the players in the tennis section has been full of praise, and they seem to have been given a great boost by the whole exercise as they are winning matches and the acclaim of visiting teams."
"We are thrilled with the results. We have played several times and the court has played perfectly; just as it did twenty years ago when it was built. Your staff were charming and very efficient. I really cannot think how you could improve on the service you provide. Thank you."